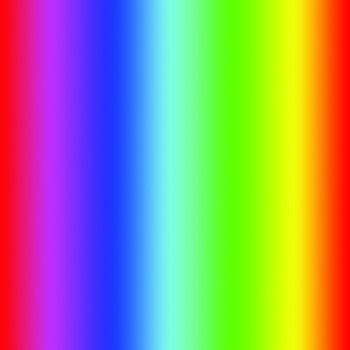 Tourists from a Happy Planet

Tourists from a Happy Planet

Opening with The Fight is Over (All is Forgiven) which is reminiscent of Aphex Twin's "Selected Ambient Works Volume 2", Tourists from a Happy Planet sees Free the Radical embark on a groove laden offering, that still encapsulates the galactic sounds of his previous work. Heavily influenced by FTR's experiences of witnessing the 2016 Total Solar Eclipse in Indonesia. Offering a combination of laconic dreamy sounds and uptempo beats, TFAHP builds cinematic soundscapes, invoking imagery of wide open landscapes and deep night skies.

released September 22, 2016

Cover Artwork: Sarah Bug

Mastered by Left of Elephant Sound
www.leftofelephantsound.com.au
11th Hour Degree

11th Hour Degree

Where the ears become inconsequential and communication of deep cognitive states becomes the primary experience. Overflowing with squidgy 303 synths and hard blockbuster beats, FTR takes you on journey into 'Head Music'.

11th Hour Degree was produced over a four year period from 1997 to 2001, During that time Free the Radical was working on a range of computer based web and art projects, often working up to 18 hours straight. The album is a journey into the moods and emotions experienced when working for these intense periods.
It describes the range of cognitive phases the mind goes through from early evening planning, to states of delirium as dawn breaks. It is not so much about the music but an expression of a range geek mind states.
The software used in creating this album was Rebirth 1.5 including the Pitch Black Edition Mod on Apple OS 8.6. However the program itself was hacked with Res-Edit to insert custom samples. This resulted in requiring a new copy of the program for each track because there was no way to reference external sample banks within the software.
released June 26, 2017

Mastered by Left of Elephant Sound
www.leftofelephantsound.com.au
Future Phat (In Between Dancefloors)

Future Phat (In Between Dancefloors)

Future Phat - a new foray into beat related tunes. Gone are the purely ambient tones of the Gamma album. Replaced by driving rhythms, providing a base for the cosmic sounds FTR has become known for.
It has been commented that track six, '6. with half a panda (Cosmic Cave)' is the standout track on the Album. The last track 'Bounce' hints at the potential of what FTR is about to create next.

released April 8, 2015

Thanks to the Happy Panda boys for their collaboration
on Aftermath and Cosmic Cave
Gamma

Gamma

The Gamma album contains three loose sections of music - ambient, dance and live recordings of ambient performance. I have described my music as space cowboy, it is the kind of music that I would hope, a planet hopping shuttle pilot of the future may listen to on their portable music player.

In 2012 I went on a road trip for most of the year and travelled up the eastern sea board of Australia. A big goal of the trip was to produce an album on the road. Part of my process was about being inspired to create tracks based on the environment I was visiting, and not move on from that location till the track was locked away. Applying that kind of discipline was good because it meant I returned from my journey with an album of finished material, rather than a desktop full of half finished bits and pieces.

I am not much into photographs and did not take a camera with me, instead the Gamma album is my impressionistic sonic record of my journey. When I listen to it, the memories come rushing back through me, in the same way you would get if looking through a photo album. A good example is Track 6 - Cloud Catcher (A Song for Mount Warning). I feel that I have captured the majesty of the mountain that captures the first rays on sunlight on the Australian continent. The song is just as visceral as what any photograph might be.

released May 17, 2013

Mastered by Left of Elephant Sound
www.leftofelephantsound.com.au
MAGOs Hip Hop Song

MAGOs Hip Hop Song

Mago wanted to make this song to piss of his three teenage boyz !

Video now on available You Tube
MAGOs Hip Hop Song is the Ultimate Dad Joke.

Some Background... Mago has three teenage sons, and is a reasonably progressive father. He takes his boys to hip hop gigs and has been exposed to a number of Australia's leading hip hop acts.

However it all got too much for him on a drive back from the Flinders Ranges in South Australia. The boys had commandeered the car stereo and had been playing their favourite rap artists non-stop for an hour. He looked into the rear vision mirror to see his 9 year old with a big smile on his face listening to the ongoing swearing (mofo this, mofo that) and derogatory references to women (ho this, ho that), this led him to a tourettes like melt down, where he rapped and swore non stop for 10 minutes, and totally took the piss out of the music his lads were listening to.

Once he had recovered he popped in a Linda Ronstadt CD and proceeded to sermon his lads on what he considered quality music to be. As you could guess in a closed environment like a long family road trip in the car, the discussion got rather engaging, with Mago claiming that even he could write the kind of drivel that he had put up with. The boys laughed and said 'go on then' thinking that would be the end of it.

Well Mago is a scorpio, and he got a real bee in his bonnet about it, and decided that he would show his boys up by writing out some rap lyrics.

As a good mate of Free the Radical (an experimental/dance music producer - freetheradical.bandcamp.com ), Mago told him the story and how passionate he was about showing his boys how crap some of the music they were listening to was.

So Mago tinkered for just under a year on his lyrics and verse structure, sharing his progress with FTR along the way.

FTR had used speech to text software on previous tracks and for the lack of knowing a good rapper, he suggested that they could get a computer to do the rapping.

One day Mago came to visit FTR thinking they were going to watch some footy and drink some beers. Unbeknownst to Mago, FTR had set up his full studio and asked Mago to bring the word file with his lyrics in it.

Well it was a hilarious evening with the track finished by about 2am. FTR worked early in the day building the base track and beats and by about 4pm that was done. Then came the hard work of getting the correct phonetics out of the speech to text software. Many laughs were had as the track took shape. One of the funniest moments was right near completion of the production when FTR added the extra 'yeahs' right at the end of the track.

With the track done, Mago took it home and played it to his lads. With a lot of groaning and head slapping Mago felt that stage one of his revenge had been fulfilled. But once again he was not satisfied with actually making the song but that it also had to be released to a worldwide audience on platforms like iTunes and Spotify Of course Triple JJJ's Unearthed had to be included as well ( www.triplejunearthed.com/artist/free-radical )

FTR had been through this process many times before and so with this knowledge the track was released, being mastered by Left of Elephant Sound, who happens to be FTR's best mate from primary school.

The cover artwork was generated in the same software that was used to do the text to speech, the now defunct program Xtranormal State. The two characters were chosen as avatars for FTR and Mago, with FTR choosing the bug eyed alien, and Mago taking on the blue onesie wearing bunny character. This was a huge laugh for Mago as the onesie craze was hitting it's peak at the time.

Mago is also a high school teacher at the school his lads go to, he felt that the point he was trying to make about the state of Aussie Hip Hop was something worth discussing with his students. So he started sharing it in class and talked about discerning and choosing which hip hop artists were actually worth listening to and that had quality statements to make in their rapping.

Well Mago wasn't done, the response and discussion with his student's and son's had proved fruitfull, Mago and FTR started joking about it going viral and that they should make a music video. Talk then turned to the outfits they would wear in the video and it became obvious that Mago had to buy a blue bunny onesie. That took a lot longer than expected, Mago is a tall fellow that did not fit the largest sizes of onesies available. As well Mago was fastidious about finding a onesie that matched the one on the cover of the song.

In fact when he did find the right onesie for him, his kids were there when the package arrived and went all sour puss because he had not bought them one. Mago being the kind of dad he is, responded by saying 'sure, onesies for everyone' and the lads got to choose their favorite outfit.

So a bit of op-shopping, visits to costume shops, and borrow, beg, steal, the outfits for the video were born. Having gone this far the two artists knew that the video had to be killa, that was when video maker David Luff was brought on board to shoot and edit the video. David is mostly well known for his free style BMX videos, but was keen to take on the project.

FTR was living in an old apple cold store in the Adelaide Hills, which was the perfect location to shoot the video. Luffy hired lights and lenses to shoot with and the video was shot over one long Saturday. Mago said he wanted the most banal interpretation of his lyrics as possible, hence the birdcage, dictionary, and wiping his bum across the floor (see lyrics). As well the line 'walk around like your feet are blistered' became an important focal point for the day of filming.

The editing was done over the next few weeks with all three making decisions about the cuts. With the song and video finished Mago's plan to show his kids that even he could write a hip hop song ( that was better than what they were listening to ), was complete.

Please maximise Matt, Brett and Josh's pain by liking and sharing the video.
www.youtube.com/watch?v=sDFBb4SpFrw

The Best Dad Joke Ever !!

Lyrics
Anyone can write hip hop songs they're really easy,
Butterfingers Draft or brothers like Gambizi,
Just add a HEY at the end of all the sample breaks,
Have people shout the last word of every line you say.
My mum gave me a rhyming dictionary,
It should've lined the cage of my new canary,
I go down the pub and pick up a slapper,
My cap on backwards lookin like a rapper.
Arms out straight with ya wrists all twisted,
Walk around like your feet are blistered,
Sayin' shit that doesn't really matter,
I like eating fish but not when cooked in batter.
All my school friends are gunna go to uni,
I can't go coz my brain's so puny,
When I leave school I wanna be a banker,
But I'd rather skate coz I'm a hip hop wanker.
Arms out straight with ya wrists all twisted,
Walk around like your feet are blistered,
Sample songs and add explicit lyrics,
I'd like to see one sung in hieroglyphics.
Bliss n Eso think that swearing is cool,
They oughta get their hands off their tool,
They may have had some songs - sitting in the charts,
But I've heard better tunes squeezed out as farts,
They just speak the words coz none of 'em can sing,
They can't play instruments, but just check out the bling.
When it comes to writing songs I'm the lyrical masta,
I don't need drugs like some wannabe rasta,
It's hard to wipe your bum, when your arms are in plasta,
Pumpin' out my tunes onya ghetto blasta,
Just remember this, I like cheese on my pasta.
Arms out straight with ya wrists all twisted,
Walk around like your feet are blistered,
I'm runnin outa breathe yeah I'm needin my inhaler,
I gotta job at skewers I'm called Vlad the impaler.
Just put ya Arms out straight with ya wrists all twisted,
And Walk around like your feet are blistered,
Yeah putcha arms out straight with ya wrists all twisted,
And Walk around like your feet are blistered.
- Repeat and fade
_________________________________________________

released April 8, 2015

for Matt, Brett and Josh
Mastered by Left of Elephant Sound
www.leftofelephantsound.com.au
Gone Pale Again

Gone Pale Again

Originally destined for the Sounds from the Valley Album, this track has now been released as a mini EP.

Cosmic Vibrations and Planetary Influences, Gone Pale Again is a laconic journey through open spaces. Meditative and Subtle it carries the listener to the outer reaches of space.

released September 7, 2018

Mastered by Left of Elephant Sound
www.leftofelephantsound.com.au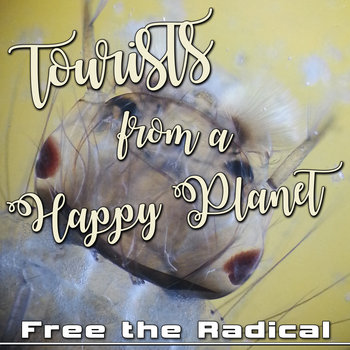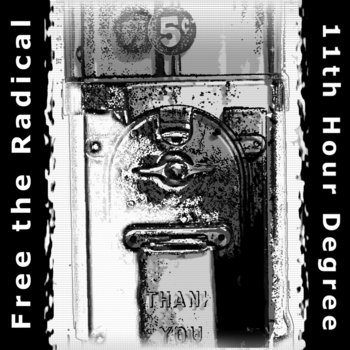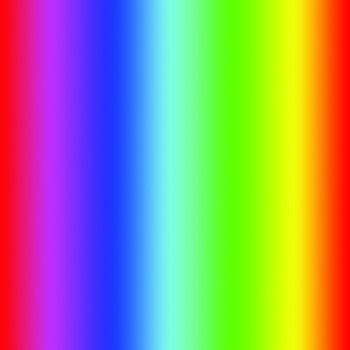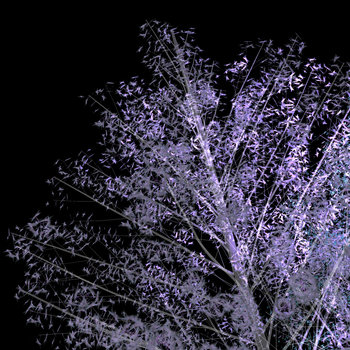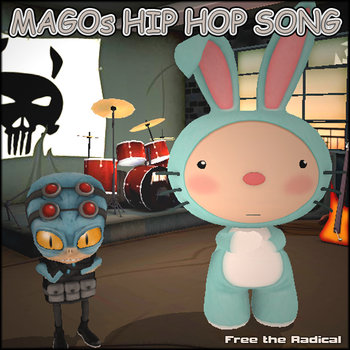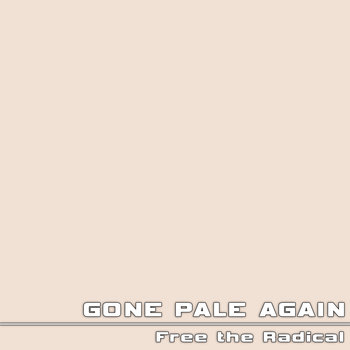 Please see Links for other streaming/download sites.